State-of-the-art SMT lines

Double-sided SMT, Thru-Hole Technologies

Fine Pitch BGAs, QFPs and PLCCs

X-ray Inspection

Press-Fit Connectors

Repairs and specialized services
Manual and Fully Automated Assembly

Plastic / Ceramic BGA / Micro BGA

Convection oven reflow

Mixed Technologies

Parts Procurement / Kitting

BGA re-balling down to .012" balls
The PCB Design is filed away and the Printed Circuit Boards are fabricated. Now What!!!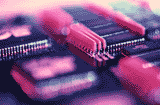 With our Value Added services, we can have your boards assembled while you sit back and wait (or start
on that next project which is probably already behind schedule). Don't have the time, or patience
purchasing parts and preparing the parts kit, than let us do it. We can handle your parts procurement
and put together the kits for assembly. Our Assembly partners provide both manual and fully automated
assembly. So whether you have 1 board or 100 boards, we got you covered.

Product Quality and Delivery is important to you. Our reputation is important to us. Excellent quality work and On-Time delivery means repeat business and recommendations to your colleagues. Rest assured you will receive the best quality product On-Time.